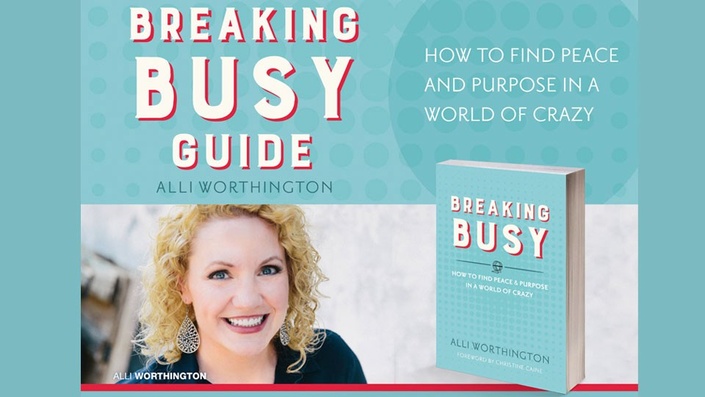 Breaking Busy Challenge
How to find peace and purpose in a world of crazy
Use these 10 videos and action steps to help you break busy and find a confident calm in a world of crazy. Be sure to follow along with the book (available here) as each video corresponds with a chapter in the book.
Breaking Busy will help you:
·Understand that whatever your age or season of life, new adventures are waiting for you. Walking in your God-given destiny is the best kind of life you can live.
·Learn how to stop chasing what leaves you empty and start doing what you were created to do.
·Identify the common lies you believe and how to strip their power from your life.
·Recognize that your passions and talents can give you clues into your purpose in life.
·Discover how to overcome feeling a constant pressure to be all things to all people.
If you have ever felt like there is something missing from life and you just can't figure out what it is, even though it feels like you are busier and busier all the time, this book is for you.
You have to start breaking busy before the busy breaks you.
Your Instructor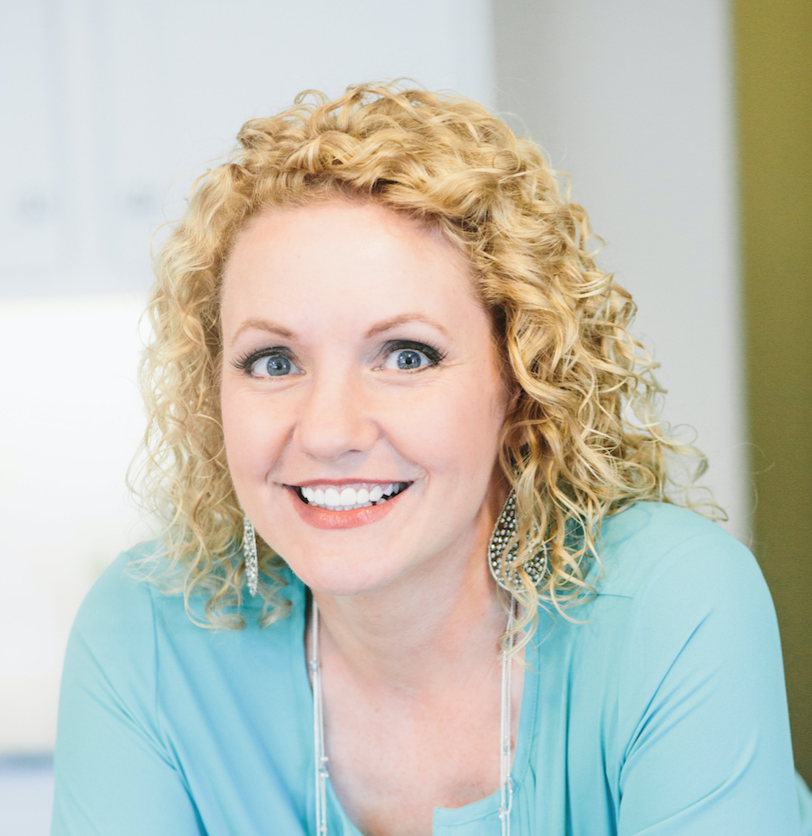 Alli Worthington is the author of Breaking Busy: Finding Peace and Purpose in a World of Crazy
Her goal is to help women live the life they were created to live. Alli co-founded multiple companies and has helped individuals, small business owners and Fortune 500 companies be more successful.

Alli's no-nonsense, guilt-free take on business, family and balance has lead to appearances on The Today Show and Good Morning America. She has written for Huffington Post, Fox News, Redbook and more.
Alli, her husband, Mark, and their five sons live outside of Nashville, TN.
Frequently Asked Questions
Do I need a copy of Breaking Busy to participate in the makeover?
Having the book will help as we go through a a small slice of each chapter each day, but it is not required. This is a stand alone makeover where each video corresponds to a chapter in the book.
When does the makover start and finish?
My advice is that you go through each video for 10 days for the full Breaking Busy makeover!